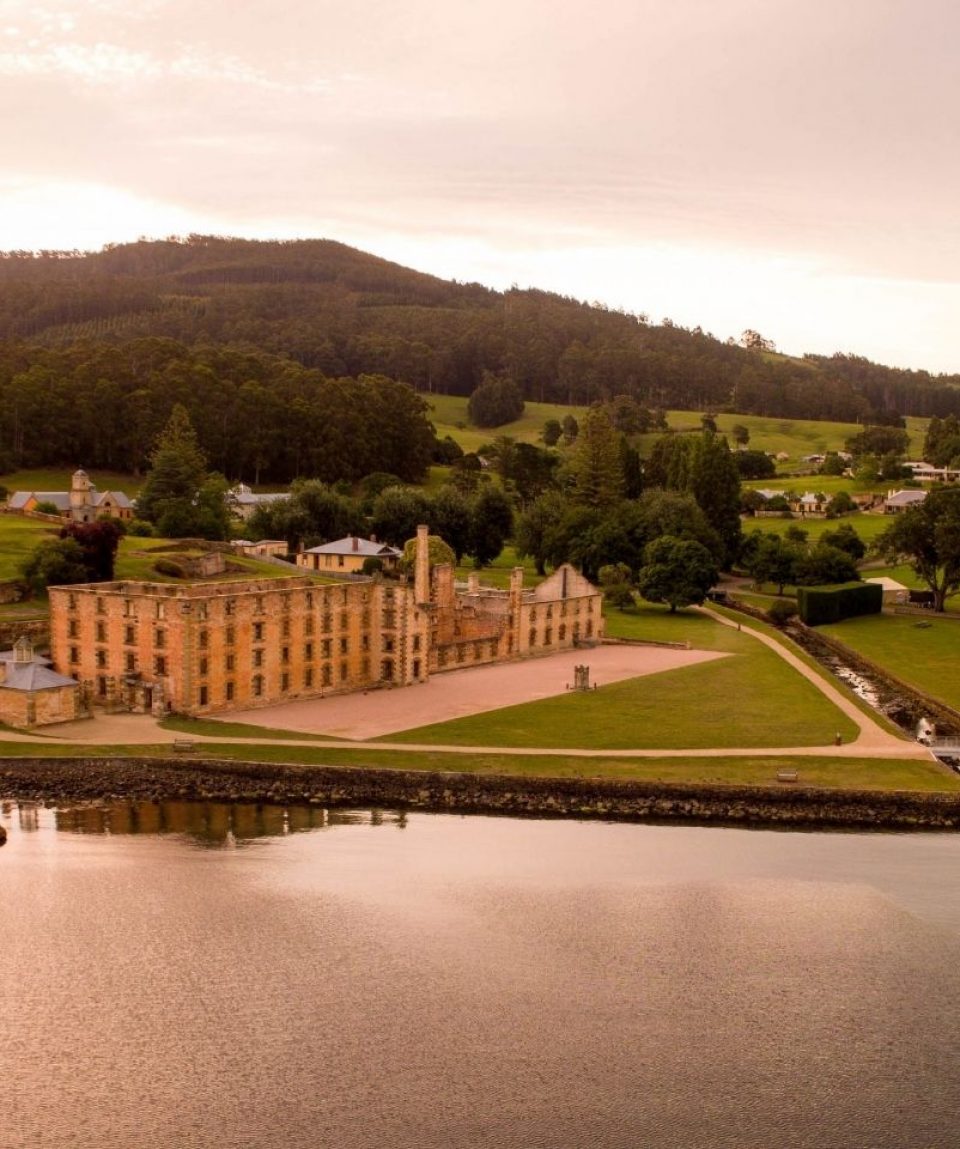 Port Arthur Tour from Hobart – Tasman Peninsula
from
£0.00
Start your Port Arthur Tour from Hobart by heading down the Tasman Peninsula to historic Port Arthur and explore some of the dramatic coastline scenery on the way to your Port Arthur Tour. Take a guided walk and harbour cruise to view Isle of the Dead and be enthralled with the stories of this historic place. Combine your visit there with either a food & beverage adventure or concentrate on a scenic adventure of the surrounds.
All about the Port Arthur Tour from Hobart – Tasman Peninsula.
The Historic Port Arthur is located along the Tasman Peninsula and one of the most significant and renown penal settlements in Australia. The remoteness and dramatic scenery of the peninsula provides a great backdrop to this infamous, and troubled settlement and our tour offers a combination of sightseeing of Port Arthur and either a Food & Wine adventure or a Scenic adventure.
Your Port Arthur Tour from Hobart
You tour starts from Hobart as we travel down along the Tasman Peninsula on our way to Port Arthur settlement you can select from either a Food & Wine adventure (Oyster farm, Gin, Whisky, Winery) where you get to taste local handcrafted product and enjoy the freshness and goodness of the region. Or you can explore the Scenic aspect of the dramatic coastline discovering the many cliffs, archways and caves that the area is famous for.
Once inside Port Arthur you will be enthralled with a historic guided walk through the settlement by a local guide and take a 20-minute harbour cruise and hear the story of the Isle of the Dead. Learn about the people, the place and the stories that you havent heard about that will astound you to how life was back then.
Those visiting Port Arthur for the first time can easily spend from 2-5 hours and get immersed in the area. We can tailor the tour to enable you as much time as possible within the the settlement and priorities your other options.
Lunch can be something casual within the settlement or enjoy a lovely table at the Lavender Farm for picturesque setting by the lake.
The tour package inclusions and exclusions at a glance
Tour Highlights
Entry to Port Arthur
40 minute guided walk
25 minute boat harbour cruise
Optional Food & Wine stops
Optional dramatic scenery inclusions
Expert Guide
Mercedes Benz Vehicle
All entrance fee's
All tasting fee's
9.00am Pick up - Hobart

**Suggested Itinerary (All tours can be changed to suit your needs)

Pick up from you local Hotel or accommodation.

If selecting the Food & Wine Adventure then we recommend exploring Port Arthur first and on the way back dropping in at the many food and beverage producers.

10.00 am Eagle Hawk Neck

Stop at this narrow neck of the peninsula where the infamous Dog Line was set up to prevent escaped prisoners from getting away. Stop for a coffee or refreshment.

10.45am Port Arthur Settlement

Enter the famous Penal settlement of Port Arthur and wonder around the 40 hectare (100 acres) sight with over 30 building to explore, ruins, historic gardens and the harbour. You will be taken on a guided 40 walk by local historian who will tell you the many stories and characters of this colorful place and board a small boat to cruise the Harbour and see the Isle of the dead.

Visitors can enjoy between 2.5-3.5 hrs. If you want more time this may impact any other suggested places afterwards.

1.30pm Lunch @ Lavender Farm

Enjoy a locally inspired casual lunch overlooking the lake. If you want more time in Port Arthur then we suggest a casual lunch in Port Arthur Cafe.

3.00 -5.00pm Scenic Touring

On our way back visit many of the spectacular coastal scenery and cliffs

Tasman Arch
Devils Kitchen
Tesselated Pavement
Tasman Park Lookout
Remarkable Cave (option)

3.00pm-5.30pm Food & Beverage Producers

On our way back to Hobart we have time to drop into some of the many producers in the area for locally made beverages and Oysters. Select from he following

Mc Henry Distillery (Gin Whisky Vodka)
Lavendar Farm – Icecream & Lavender products
Dunalley Bay Distillery  (Gin botanicals)
Bangor Vineyard -Winery
Barilla Bay Oysters – Oyster tastings

6.00 -6.30pm Return

Return back to your accommodation after a fabulous day of history, rugged scenery, food and good times.