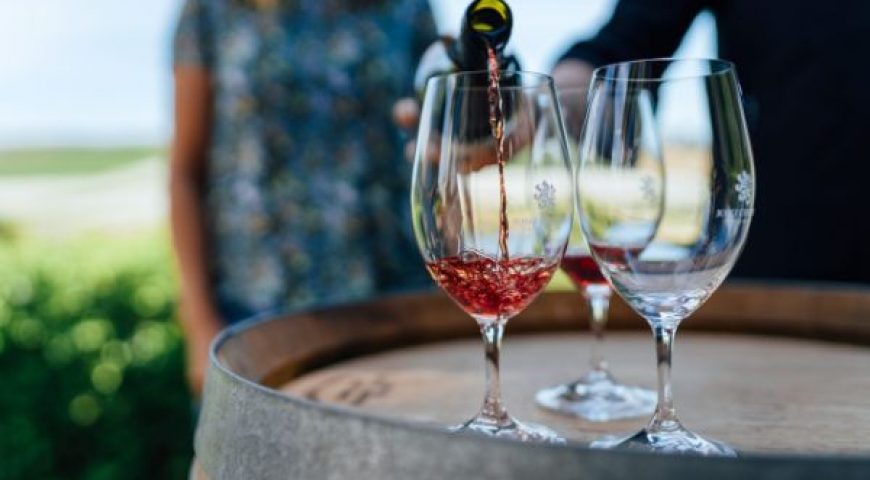 6 Day Tours from Hobart you need to consider for your next visit to the Apple Isle.
The fascinating history, natural beauty, and particularly unique culture to be found on the island of Tasmania make it a must-see location. Whether as a couple or as a group, we offer a variety of luxury day tours from Hobart that are immensely rich in culture, experience, fun, and the exploration of new horizons. As they say, a change is as good as a rest, and you'll find that the Apple Isle is among the most captivating travel destinations you can hope to find anywhere in the world.
Treat yourself, your loved one, or a close group of family and friends to one of these unforgettable Hobart day tours:
Port Arthur Tour
Should you ever be in the mood to soak up some history and immerse yourself in some of the most dramatic and breathtaking surroundings you could hope for, Port Arthur is the location for you. You will be taken on a sightseeing outing among the pristine setting of the peninsula, with access to Port Arthur.
The option of combining our Port Arthur Tour with a Food Adventure or Wine stop will also be available to you and your party, allowing you to sample some of the local products. However, the highlight of the day will be a guided tour of the Port Arthur penal settlement as it stands today under the guidance of an expert guide who will be able to fill you in on all the dark history this infamous facility holds for the Australian people. You will then head out on a harbor cruise to the 'Isle of the Dead' for some more rich history.
Bruny Island Tours
As one of the more spectacular islands off the southern coast of Australia, Bruny Island makes for an exceptional day tour destination. You will get to enjoy the rugged beauty, and exquisite gourmet opportunities only to be found here. 
A cruise with Pennicott Wilderness Journeys
Enjoy a scenic drive through the beautiful Huon Valley region where you can board the Kettering Ferry to start our adventure of Bruny Island. Once on the island you can explore its fabulous food delicacies and absorb yourself in its rich Aboriginal heritage and natural beauty that you're sure to fall in love with.
A short coastal drive will see you arrive in Adventure Bay, home of Pennicott Wilderness Cruises. Here you'll get the chance to cruise alongside some of Australia's highest sea cliffs, beneath towering crags and drift up close to listen to the awesome 'Breathing Rock'. Enter deep sea caves, pass through the narrow gap between the coast and 'The Monument' and feel the power of nature at the point where the Tasman Sea meets the might of the Southern Ocean.
For the ultimate experience, Great Private Tours has teamed up with Pennicott Wilderness Cruises to offer a complete full private tour experience for your small group. Our  Bruny Island Cruise & Food Tour is sure to deliver on our promise of a sophisticated luxury experience, as you combine the regions most decadent food & wine with a cruise adventure.
Food & Wine Adventure
Take in the full Bruny Island tour experience with us promising to deliver the full experience of the unique island's gourmet culture, rich indigenous heritage, and breathtaking visual setting. Our expert guides will take you on a luxury excursion involving stops at captivating locations such as Truganini lookout (The Neck), with the option to make stops at farm gates. 
Gourmands will enjoy the premium oyster sampling, whisky tasting, cheese, or honey platters. Take the time to take in the unique sights and sounds on a tour of Cape Bruny Lighthouse before settling down for a two-course lunch in the picturesque settings of an established local vineyard. Lucky visitors might be fortunate enough to make a sighting of the rare Albino Wallaby.
Mt. Field National Park Day Tour
If you're a fan of the outdoors and don't mind putting in a bit of leg work, then you will immensely enjoy a trip to Mt. Field National Park. Waterfalls, wilderness, and wildlife galore await you a short 90 minute trip from Hobart. 
With an expert guide to show you along the route, your excursion will start with a slew of short walks around Lake Dobson, and Russell falls before you head on to the Bonorong Wildlife Sanctuary. Here you will have the chance of observing some of Australia's most unique and beloved wildlife superstars, including koalas, Tasmanian devils (watch them during feeding time for a real treat!), and wombats. 
Coal River Valley Loop Wine Tour
For a superlative Food and Wine Adventure, the Coal River Valley Loop stands as a great choice. Wine connoisseurs from all over Australia looking for a chance to try some unique vintages make their way down for what is one of the most popular day tours from Hobart available. 
With food makers, wineries, distilleries, and cheese producers galore in the region, all your foodies out there and wine enthusiasts with a sophisticated palate. The cool Tasmanian climate makes for some surprisingly delicate and complex wine bouquets, and the local produce will also surprise you with its richness and freshness. For lunch, take time to sit back and enjoy a sumptuous meal at the Frogmores Cambridge Restaurant.
Wineglass Bay Day Tour
The Freycinet National Park is one of Tasmania's most popular tourist destinations owing to its stunning scenery and pristine setting. Wineglass Bay is a particularly untouched section of the park, from where you may proceed to visit local towns such as Triabunna, Orford, and Coles Bay. Wildlife enthusiasts will also have plenty to keep them happy, as the park is home to some rarely encountered native species such as the pademelon. 
Your tour will not be complete during summertime until you take a dip in the bay, but be sure to dress up warm if you visit in the winter months. Don't worry about any transportation, park entrance, or related fees – our all-inclusive luxury Hobart Day Tours are specifically designed to be as hassle-free as possible. Bring yourself and your group along, and we'll take care of everything else, ensuring that you leave with memories you will treasure.
Make Your Booking Today!
Setting up one of our day tours from Hobart is as easy as calling us up and booking a date. We will handle everything you might think of, and our experienced guides have the knowledge and expertise to make your day out on the Apple Isle one that you will not soon forget. 
Let us worry about the logistics as you take in the sights, sounds, and tastes of one of Australia's most interesting and naturally captivating islands. Call us today, and we'll help you figure out what package will work best for you.